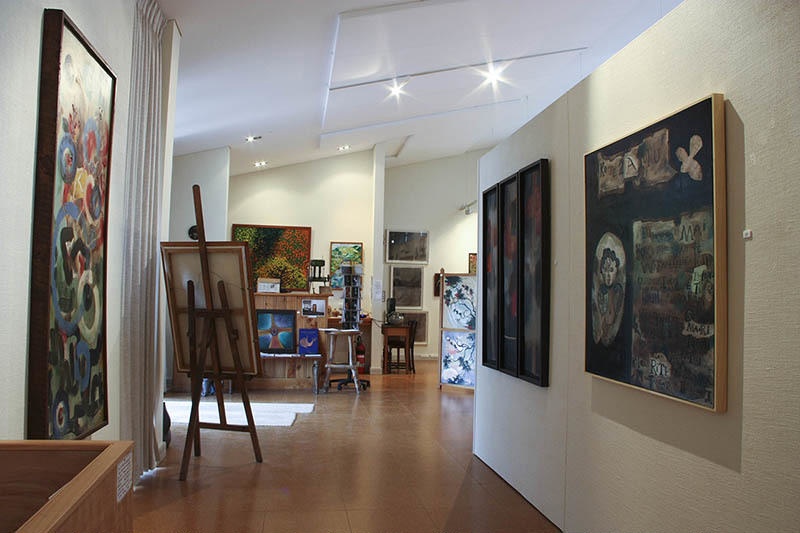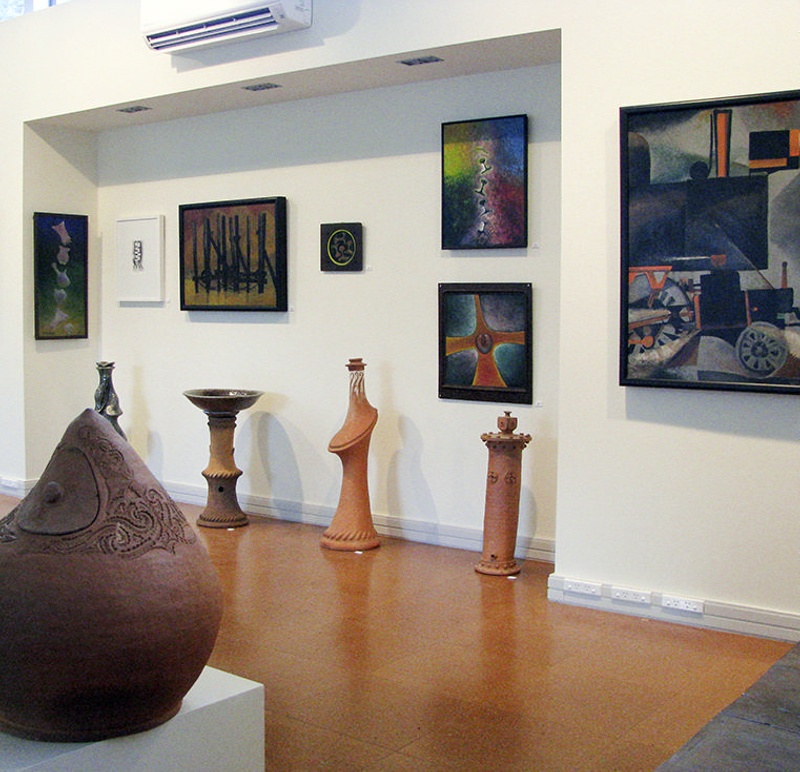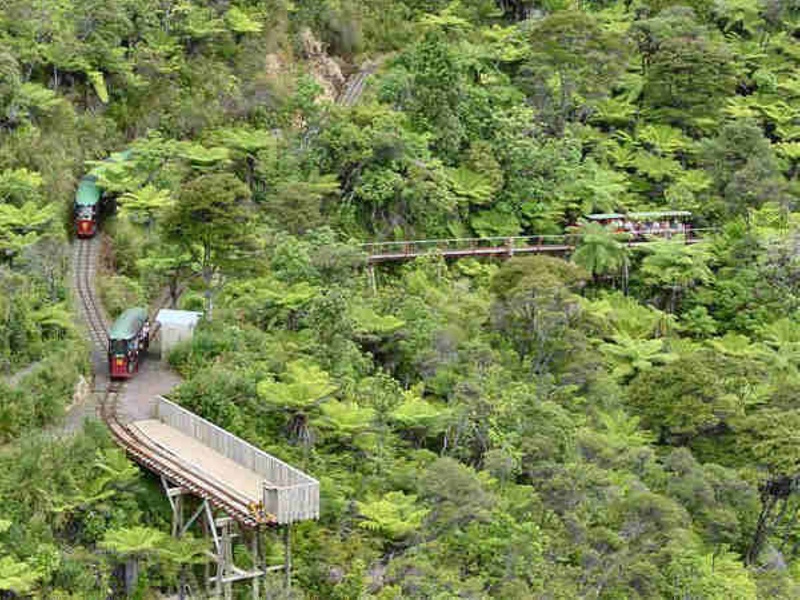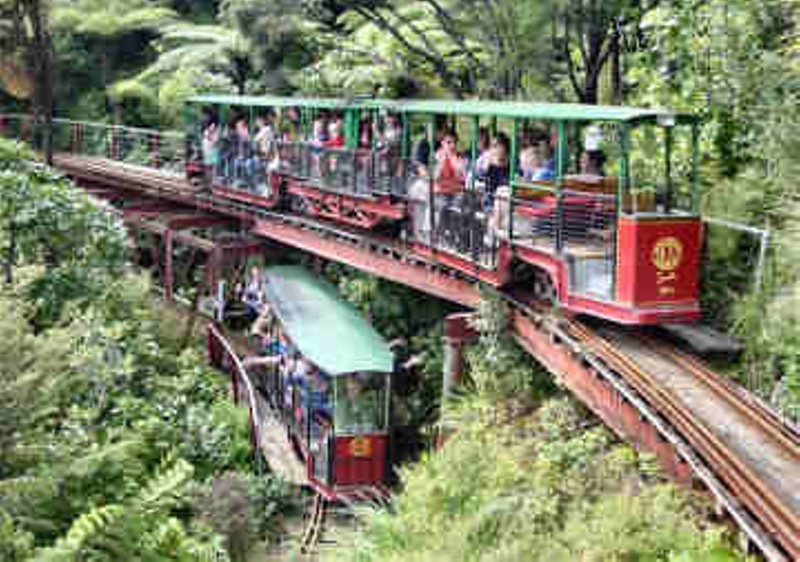 Driving Creek Railway and Potteries
Te rohe | - Location
380 Driving Creek Road, Coromandel
Ngā haora mahi | - Opening hours
The Railway is open 364 days/year. However, the exhibition space is temporarily closed to the public while work is underway.
Te utu | - Admission
Driving Creek Railway runs various tours that include rail journeys. Please see the website for details.
Driving Creek is a place on the Coromandel Peninsula where art, conservation and engineering come together.
The Driving Creek Railway, Arts and Conservation Trust aims to foster the 24 hectares and distinctive pioneering buildings as a unique cultural, learning and visitor experience, using its narrow-gauge mountain railway, wildlife sanctuary, pottery studios and diverse collections of New Zealand studio pottery, industrial pottery, sculpture (clay art), paintings, drawings, books, engineering drawings, photographs and the private papers of Barry Brickell, its founder.
The Trust will maintain the property as a tourist attraction and develop it as an arts and cultural facility for the benefit of the local community and visitors to the town.
Guided tours

Wheelchair access

Parking

Shop

Other facilities

Driving Creek Railway and Potteries, a narrow-gauge mountain railway with a pottery and wild life sanctuary.
Postal address

PO Box 87, Coromandel, 3543

Phone number

+647 866 8703

Staff details

Barry Brickell (1935-2016) was the founder and owner of Driving Creek Art Gallery. It has now passed to the Driving Creek Railway, Arts and Conservation Trust.
Deborah Hide-Bayne is the part-time archivist/curator.
Kei te mahere
-
On the map