Waikato Museum Te Whare Taonga o Waikato
Te rohe | - Location
1 Grantham Street, Hamilton
Ngā haora mahi | - Opening hours
Daily 10am-5pm
Te utu | - Admission
Free entry to the Museum. Charges apply for some exhibitions.
Waikato Museum's exhibitions, events and programmes tell our stories from a regional and global perspective, and include visual art, social history, tangata whenua and science from touring exhibitions, and the museum's own collections.

On the banks of the Waikato River, in the heart of Hamilton's south-end cultural precinct, Waikato Museum's 13 galleries feature more than 25 new exhibitions and 100 public events annually. Through this interactive programme we aim to engage and inspire our local and international visitors.

Highlights include the majestic war waka Te Winika, For Us They Fell, the Waikato WW1 story, the fun hands-on science galleries for children; and our galleries which exhibit a rich blend of artworks.

Since the year 2000, Waikato Museum has hosted the National Contemporary Art Award. The award, held annually is curated by a new judge every year and culminates in an annual exhibition which documents a snapshot of New Zealand contemporary art.

Waikato Museum in its current building was opened in 1987. The architect was the late Ivan Mercep of JASMaD (now Jasmax), Auckland, the same architect who went on to design New Zealand's national museum, Te Papa. Mercep was awarded a prestigious Gold Medal by the Institute of Architects (June 2008) for his notable career.
Ngā momo kohinga
-
Collection Strengths
Art
Pacific cultures
Natural history and sciences
Social history
Taonga Māori
Technology
Public programmes

Guided tours

Membership club

Wheelchair access

Function space

Toilets

Parking

Shop

Other facilities

Lecture hall/Museum brochures / Tourist brochures/ Education services/ Public programmes and events/ Venue hire.
Postal address

Private Bag 3010, Hamilton, 3240
Kei te mahere
-
On the map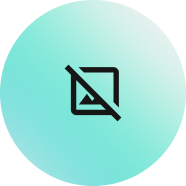 Tūhuratia te kohinga
-
Explore collection