Heather Fryer, Volunteer Researcher, Edwin Fox Museum
Throughout the 1800s, immigrating to New Zealand was a treacherous journey on sailing ships that encountered close-scrapes, ferocious seas, and wayward currents.
Most of those who made the journey were assisted migrants who received financial and other forms of support to travel. Although the vast majority came from England, Wales, Scotland and Ireland there were families from many other countries who also made the perilous journey.
The assisted immigration schemes aimed to encourage migration to New Zealand by offering financial and other forms of support to migrants.
In the 1860s, the provincial governments took a more active role in promoting immigration and in 1870 the Colonial Treasurer, Julius Vogel embarked on a public works and assisted immigration programme.
Wind vs steam power
The ships ranged from wooden sailing ships to the steamships of the late 1800s, with the latter proving to be more reliable, allowing for greater cargo and passengers, and shortening the journey from months to weeks.
Between 1839 and the 1890s, several hundred sailing ships brought tens of thousands of immigrants from around the globe to New Zealand.
The journey to New Zealand typically took around 100 days on seas that were often unforgiving. As well as facing boredom, passengers had to deal with cramped quarters, little privacy, limited sanitation, the pervasive odour of livestock and outbreaks of typhus, dysentery, and measles.
Aurora: First passage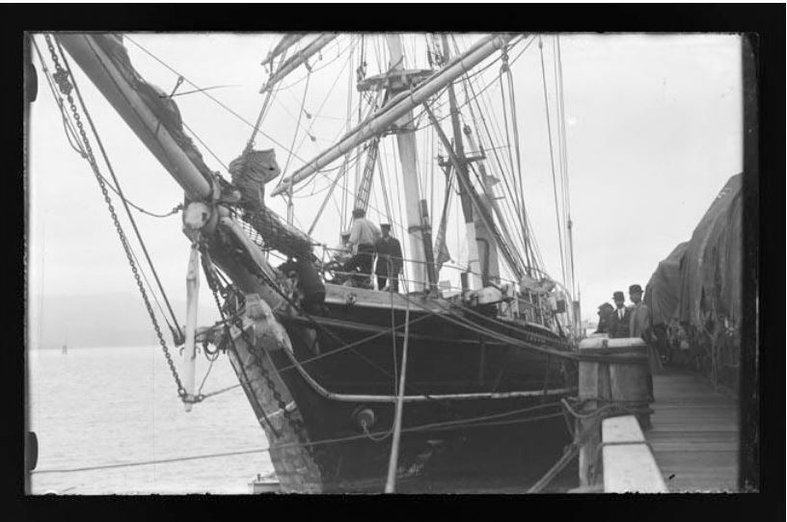 One of the earliest ships to reach the shores of New Zealand from England was The Aurora, which was the first immigrant ship to arrive into Wellington. Built in Bangladesh's boat-building hub of Chittagong in 1817, this barque was chartered by the New Zealand Company for the transport of immigrants to Wellington. Leaving Gravesend on 18 September 1839 with 169 passengers on board and arriving at Wellington Harbour on 22 January 1840, this was to be her last voyage as she was wrecked in April 1840 when she struck a rock while trying to leave the North Kaipara Heads.
Edwin Fox: Trusty steed
Built in Calcutta in 1853, the Edwin Fox undertook four return voyages to New Zealand though these weren't without scrapes and close calls (link to article). The hulk of the ship has was saved through the dedication of a small group of enthusiasts and now sits, preserved, in dry dock at the Edwin Fox Museum which opened in 2000. In the museum, artefacts from the ship and reconstructed display areas give a sense of the conditions on board during the vessel's lifetime.
Dallam Tower: A stormy crossing
Some ships encountered such terrible conditions that completing the voyage was a truly remarkable feat. One of these being the Dallam Tower, which left London for Port Chalmers in May 1873 but after an incredible journey of 2000 miles, lashed by ferocious winds and currents, with a damaged main mast and rigged with temporary masts or jury masts she limped into Melbourne on August 19th 1873. After a major refit she sailed again for Port Chalmers arriving on March 4th 1874.
"A more crippled looking vessel certainly never entered Port Phillips Head before, her handsome cabin being gutted and the taut masts that she has hitherto has on entering Hobson's Bay being replaced by the tiniest of spars…The destruction has been too complete. Not so much as a loose spar is to be seen on the deck."
Otago Witness, 6 September 1873, page 10
For many of us, life is lived in the details, and so to peer into the lives of our earliest immigrants is best done through the things that were left behind - the shipboard diaries, the salvaged artefacts from a storm-battered ship or the romantic paintings of those immigrant ships that were lost to sea.
Whare taonga | Organisation

Whare taonga | Organisation

Whare taonga | Organisation