Kelly Dix, Online Engagement Manager, Digital NZ
Apart from a brief hiatus in the 1920s, women's underwear from the late 1800s through to the 1950s was dominated by foundation-style garments. In 1947, when the Bendon company was founded, most women wore either a corset or a brassiere and girdle. Designed to create a long, smooth silhouette, these garments kept a woman's figure in shape through the use of boning, strong seams, and thick fabric.
During the Second World War, women were called on to join the workforce and replace the men who were fighting overseas. This was often physical work, such as farming or jobs as mechanics, but instead of making undergarments that enabled movement, manufacturers such as Berlei advertised fitting foundation garments that "brace delicate, unaccustomed muscles against strain". The corset also dominated the output of the New Zealand lingerie companies, Liberty and Modaire.
Pattern-cutter Des Hurley and his brother Ray, a returned soldier, decided to start their own business in 1947. At that time, there were strict import restrictions in place but, as a former serviceman, Ray could obtain a licence to import materials. They decided to make women's undergarments, designing 'flexible' underwear that would 'bend on' a body. Their new 'Bendon' underwear was welcomed by women celebrating the end of wartime rationing and the reappearance of more luxurious fabrics and clothing.
In 1949, white, sky and black-coloured Bendon brassieres were advertised in theOtago Daily Times, leading the move away from the pink lingerie that had been fashionable since the mid 1920s.
In 1951, "cool, light and comfortable" nursing bras were advertised, although comfort may not have been a priority in the design of the inflatable brasserie for the "slightly under normal" that was designed in 1953. 'Slightly under normal' is not a term that would be considered politically correct today.
Throughout the 1950s, Bendon released new designs with creative names such as the swirl lift bra, the square dance bra, and the wee wisp bra - a curve-curber that was sold packaged in a flower pot. The Hestia bra, from 1960, was a white cotton brasserie with stylised floral stitching.
Bendon's next big innovation came in 1963 when they introduced stretch straps on bras. They were promoted with the catchphrase: "Whatever your activity, stretch straps remain in position". In 1964, Bendon's sales topped $1 million for the first time.
Bendon expanded their manufacturing plant in Papatoetoe to meet demand. They also manufactured overseas labels such as Jezebel and Renee of Hollywood under licence.
Despite their reputation for designing flexible undergarments, in the 1960s Bendon did still cater for women who preferred foundation garments. They sold garments called the line tamer and the shapemaker which were designed to "sleek your hips and tame your tummy".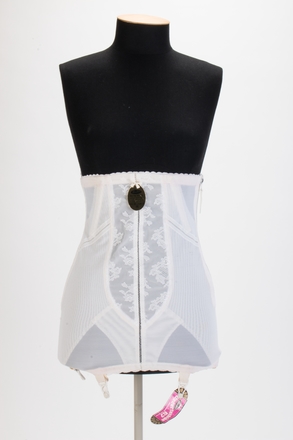 Bendon (like rival company Berlei) employed corsetieres who travelled around New Zealand to fit women at salons and department stores. Corsetieres were trained professionals, promoted for their work at 'The House of Bendon' with glamorous photos and glowing reports of their expertise in daily newspapers.
The emergence of underwear made from new fabrics such as nylon and lycra meant a professional fitting was no longer as important. Garments became more accessible to a younger, fashion-conscious audience and Bendon launched new designs in response.
Taonga | Item

Auckland War Memorial Museum

Taonga | Item

Auckland War Memorial Museum
In 1967 Bendon launched a ground-breaking range of colour co-ordinated slips, bras and briefs, called 'Colour Me Shapely'. They were available in 'red paint', 'dawn pink' and 'heaven blue'. A far cry from the ladylike lingerie of the 1950s, this was a fun range synonymous with the explosion of youth-related fashions, such as the mini, now dominating the market.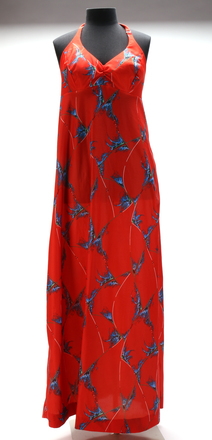 However, new customers couldn't prevent the effects of the recession and in 1974 Bendon closed their Papatoetoe factory with the loss of 120 jobs. Like many New Zealand companies, Bendon Berlei moved some manufacturing off-shore as import restrictions were rolled back and new global opportunities emerged.
The partnership with Australian supermodel Elle Macpherson in 1990 was a major step towards attracting an international audience. Elle Macpherson Intimates was a sophisticated 'fashion lingerie' label worn by millions of women around the world.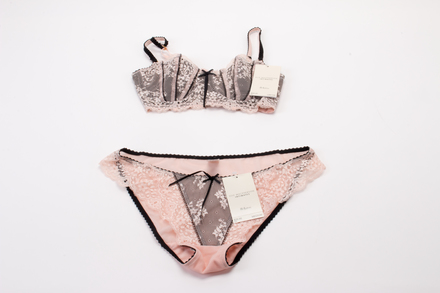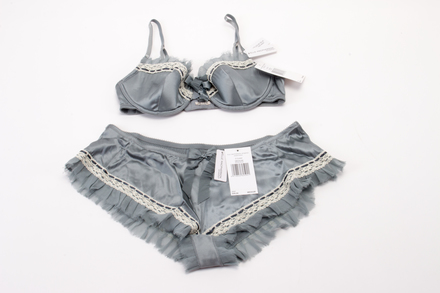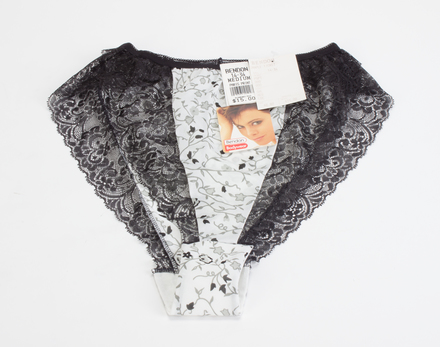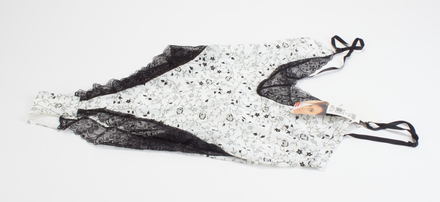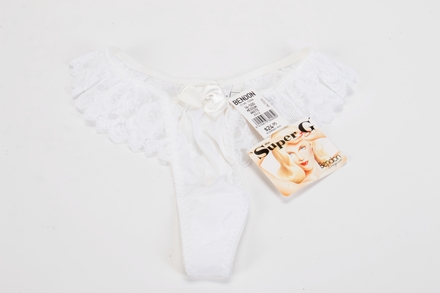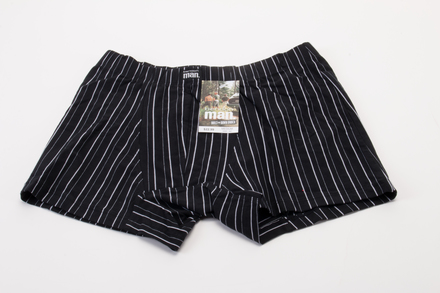 Bendon was quick to pick up on this trend, but the Elle MacPherson collaboration proved the most successful. In 2000, Bendon acquired Fayreform, a brand offering superior comfort, support and shape for the full-cupped and full-figured woman. They also reinvigorated their men's range, which was marketed as Bendon Man.
For two decades Bendon Limited operated as a successful global lingerie company with offices in the United States, United Kingdom, Hong Kong and Singapore. But the merger with American company Naked Brand in 2018 was not successful and the joint company faced liquidation. In 2021 Bendon Lingerie returned to its roots as a New Zealand company when it was sold to chairman Justin Davis-Rice and CEO Anna Johnson for $1.
Bendon Lingerie's brands currently include Fayreform, Me by Bendon, Pleasure State, Lovable, Bendon, Hickory and Davenport. By returning to its New Zealand roots, keeping pace with current trends and diversifying into the production of styles and colours for all age groups and needs, the company has regained its leadership role. In the undergarment business, the Bendon name remains an icon.