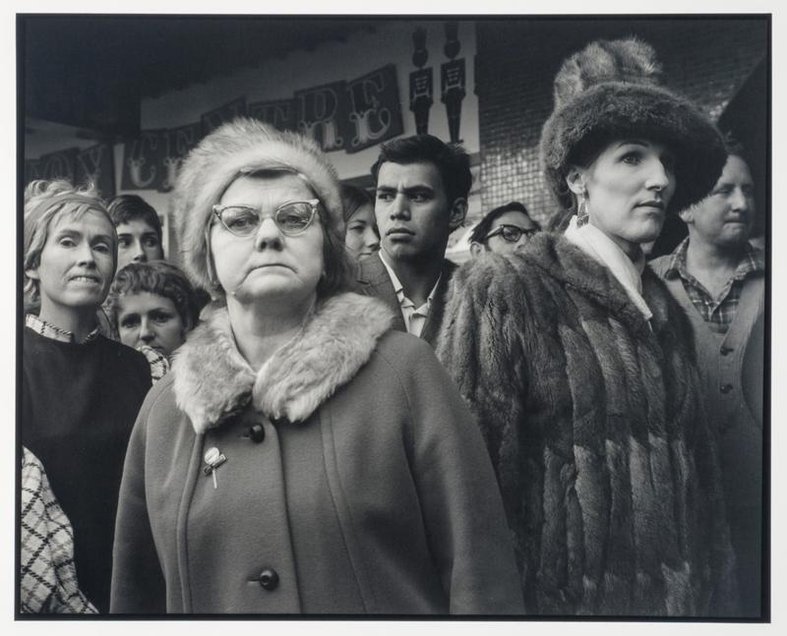 Natalie Marshall is a curator, researcher, and writer. Until early 2023 she was Curator, Photographs, at the Alexander Turnbull Library, where Ans Westra's negatives and contact sheets are held. She is currently working on an exhibition and publication on nineteenth century photography in New Zealand.
Rather than photographing the parade of Miss New Zealand contestants in Wellington's Cuba Street in 1971, Ans Westra turned her camera towards the onlookers. Her photograph immerses us in the scene, without actually seeing what people had gathered to watch.
Ans Westra (1936-2023) is one of New Zealand's best-known photographers. Her career spanned over sixty years and left a legacy of photographic work ranging from significant events in Aotearoa New Zealand, such as the Springbok tour, to New Zealanders going about their daily lives. Westra aimed to show people 'as they really were'. Her unobtrusive presence allowed her to capture the intimacy and emotion of ordinary, human moments.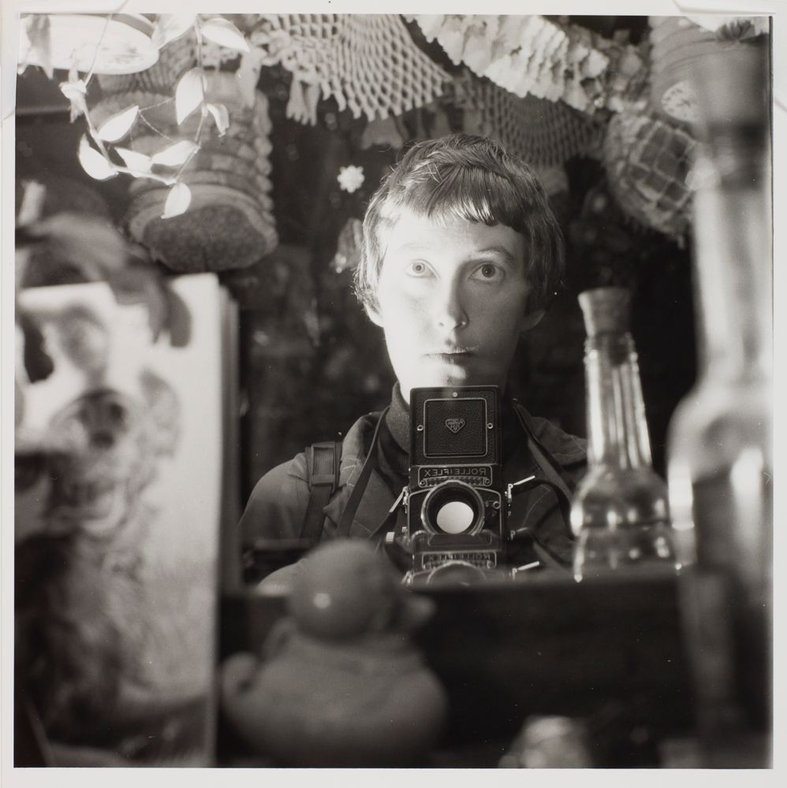 Westra used a Rolleiflex 2.8F, 1960, which allowed her to take photographs at waist level rather than holding a camera to her eye.
People are not so nearly aware of a little box at waist level, so you don't interrupt your own interaction with the scene, and I interact as little as possible…people seem to forget about me really.
Her photography was driven by a keen interest, very good eye for composition and subject, and obsession with the world around her.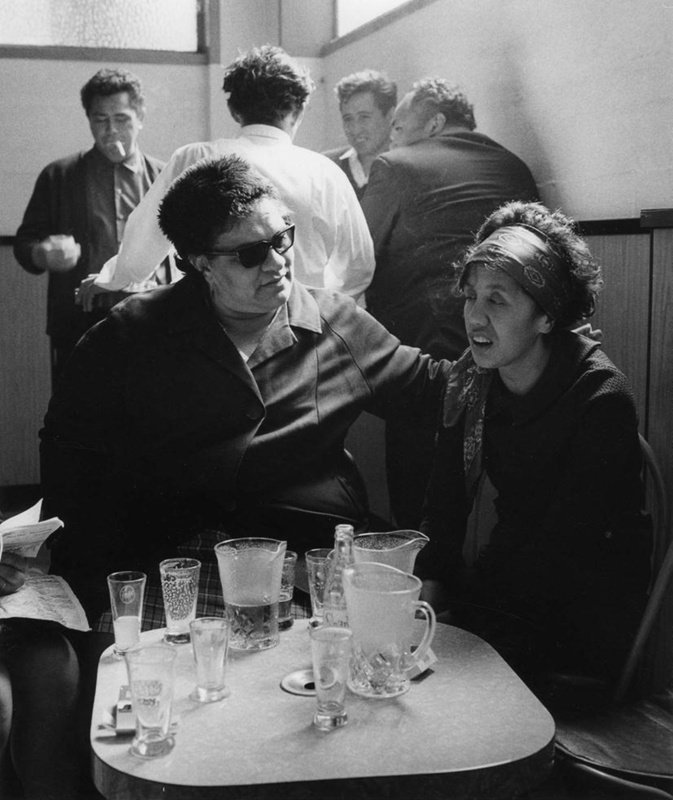 Her social documentary photographs show the world as she found it. Subjects are not posed, and the setting is real. Westra described this poignant scene of two women sitting in a bar at Trentham Racecourse as summing up emotion. Although she didn't know what caused the need for one woman to console the other, she 'caught the moment' and it invites speculation. What is the relationship of the two women? Are we intruding on these quiet moments? Who is seated with them just out of view, clutching a newspaper? This can give us a feeling of unresolved tension.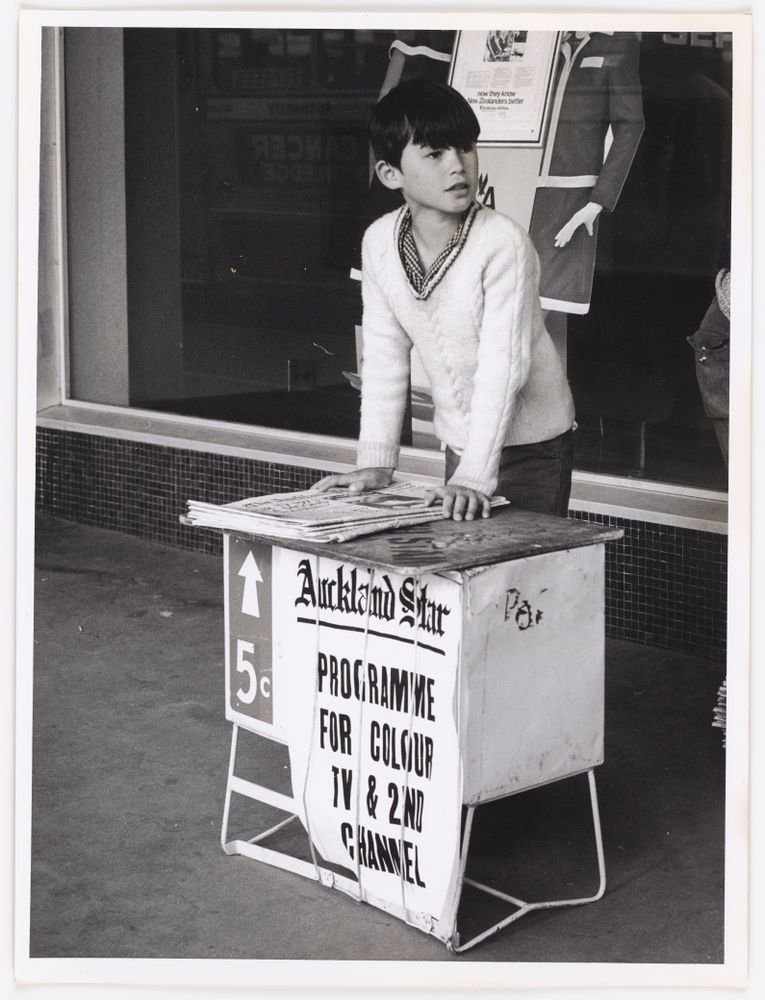 This photograph of a boy selling newspapers is from Westra's series Notes on the country I live in, which formed the basis of a people-focused publication (1972) that Westra wanted to be intimate, an intention that is evident right from her earliest photographs.
Although based in Wellington, Westra travelled extensively. While some personal documentary photographers of this period may have been free from domestic responsibilities, Westra was on the road for a month with her son, taking photographs for this book:
[Eric] would sit in the back of the Volkswagen and have Lego all over the back seat, behave himself while I went into the freezing works, the paper mill in Mataura.
Again, we are looking at someone whose attention is drawn to something or someone out of the frame. What has caught the newspaper seller's eye and what catches our eye? There is detail that may be nostalgic for some: a hand knitted jersey, the price of newspapers, or a consideration of how childhood jobs have changed over the years.
This could be a very ordinary ephemeral scene on an average street in New Zealand, but it is not a rush image. It is the result of quiet scrutiny and a practiced eye. There is no wasted detail.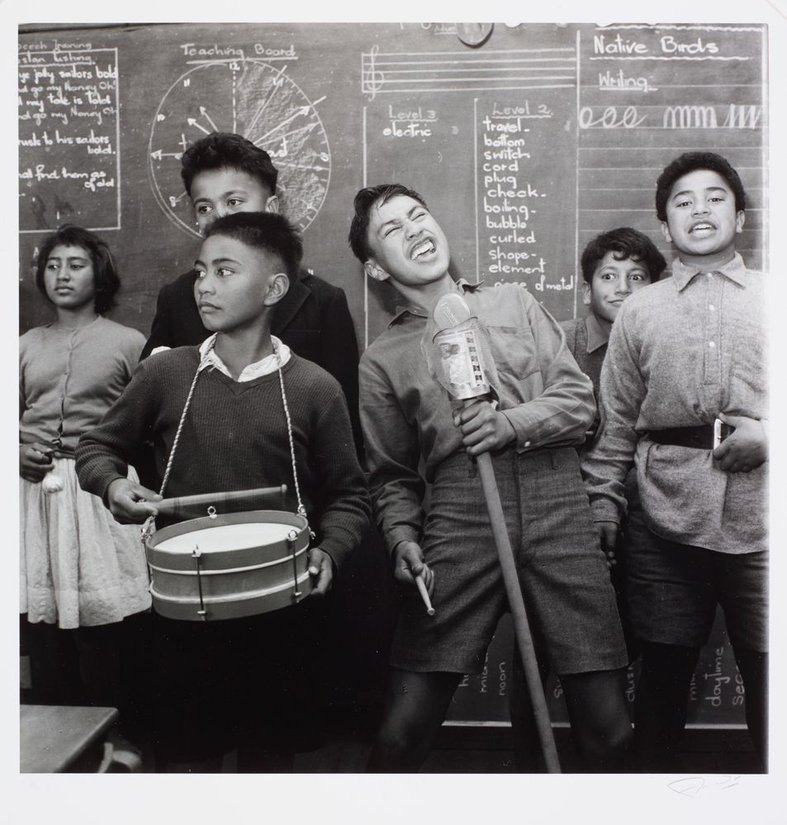 The details are also interesting in this photograph of children at Whatatutu Primary School in 1963. An Edmonds baking powder tin turned into a microphone, chalk writing on the classroom blackboard, Westra's signature on the bottom right corner of the print. It is the scene that is captivating though; the range of expressions including cool detachment, and, especially, the singer, who is immersed in the moment.
Westra's photographs urge us to look beyond the obvious and find things that are hidden away. Her images document the everyday as well as the extraordinary. There is a social element to her photographs, even when they don't actually show people.
We can experience surprise and curiosity, and we may even feel we know some of the people. Westra's photographs spur us to consider life stories and events, beyond the instant the photographs were taken. Her unobtrusiveness eye transports to other places and times, and urges to look again, more closely, at what may at first just look like ordinary moments.