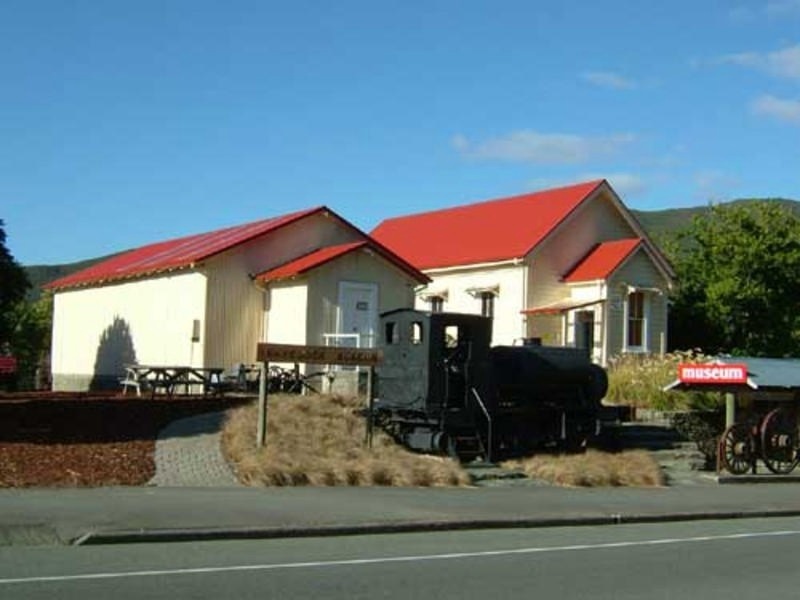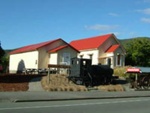 Havelock Museum, Marlborough
Te rohe | - Location
Main Road, Havelock. Marlborough.
Ngā haora mahi | - Opening hours
10am - 4pm
Te utu | - Admission
Donation
The Museum was initiated in 1973 by Norman Henry Brayshaw B.E.M. and the Havelock Lions Club.

Originally the disused Methodist Church of St. John was used to house machinery and tools used in the timber industry, the first industry in the area. Further items from the 1890s Gold Rush in nearby Wakamarina were added.

Ownership of the Museum passed to Marlborough County Council and then, in 1992, to the Havelock Historic Society Inc.

Also in 1992, the building seen in the foreground of the photograph was donated to the Museum Society by Mr Jack Shand. It was originally the Havelock Suburban Hall. At present this building is where the weekly Flea Market, the Museum's fundraising initiative, is held. It is intended that it will later be used as an extension to the Museum to house displays and exhibitions.
Guided tours

Membership club

Wheelchair access

Parking

Shop

Other facilities

Guided tours by arrangement. Shop is a "Flea Market" open on Saturdays (weather permitting) and on public holidays
Postal address

c/- R. Jacobson 4197 S.H. 6 Havelock Marlborough

Staff details

Volunteers manage Museum and exhibits
Kei te mahere
-
On the map